About Dr. Goldenhersh
Over the years, in our Dermatology clinic in Jerusalem, we have met many people who were disappointed with the results from their skin care products.
We were challenged to find skin care products that really work.
Dr. Goldenhersh's skin care products have been developed in the best laboratories in the U.S. and by talented and professional chemists. Our products have been benefitting countless people in our dermatology clinic since 1996.
Now you too can enjoy some of the most advanced science and research-based skin care products in the world. You will discover that life and glamour can be restored to your facial skin.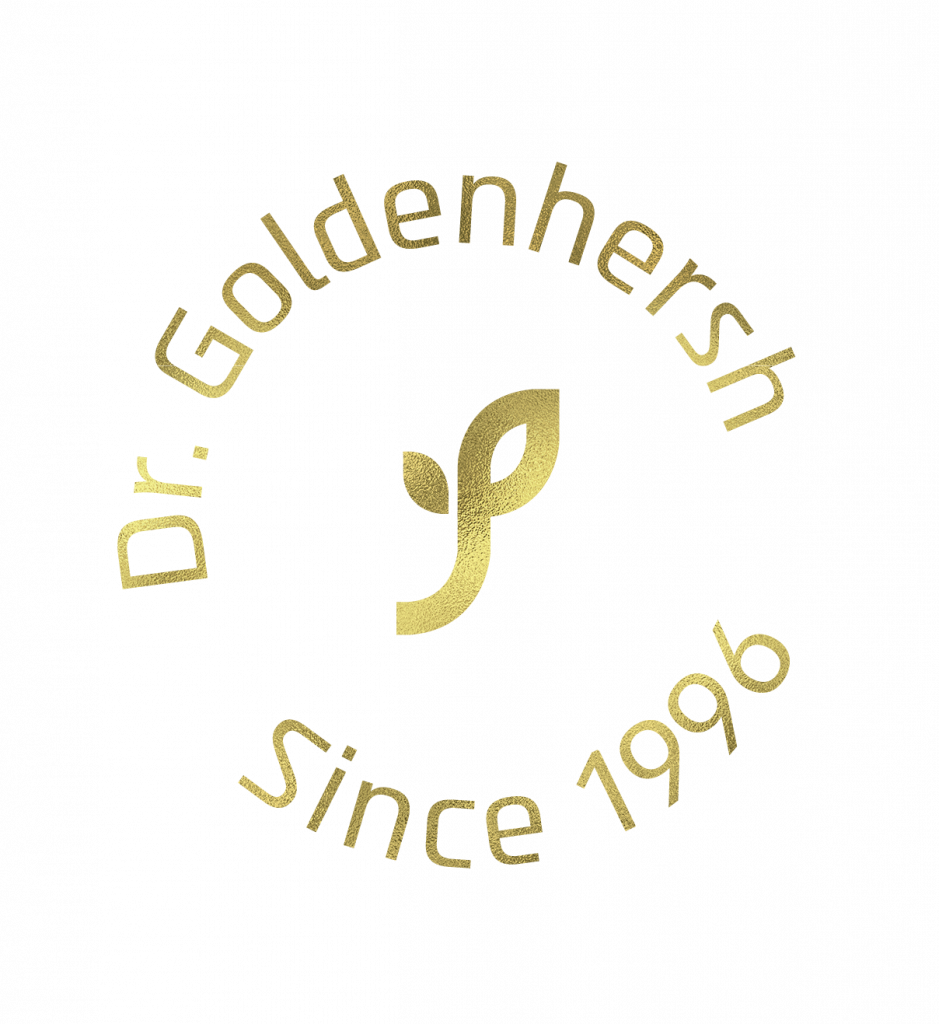 "It all started over 25 years ago. My wife Batsheva asked me to find skin care products for her to improve the appearance of her facial skin and maintain her youthful look.
Before one of my regular trips to a dermatology conference in the United States, Batsheva reminded me of my mission.
At the conference, with thousands of dermatologists participating, I started the search. I consulted colleagues, I researched in depth, heard reviews, and spoke to a chemist who produces unique formulas. I was very impressed and brought back to Israel a number of samples for Batsheva to try.
Batsheva loved these products. She felt the difference, both in the short and long term. Batsheva gave the products to several friends and they were all equally excited and saw a real improvement in their skin.
That's how the story unfolded…
We started importing a small amount to share the "discovery" with the clinic's patients.
It was very gratifying for us to see the amazing benefit people achieved from using our products.
They couldn't believe how quickly their skin improved. Due
to many requests, we expanded the range of products to include moisturizer for sensitive skin and acne treatment products.
Following the many years of positive feedback, the time has come for us to move beyond our office population. And so we decided to launch a website. This will enable people all over the country to discover our products and join those who have achieved healthier, and more youthful skin filled with glow and vitality.
As a dermatologist for over 30 years, and as someone who continues to read and learn, I am thrilled to share with you the knowledge I have acquired over the years in the field of dermatology and cosmetic dermatology.
We at Dr. Goldenhersh believe in the right combination of quality and safety in light of scientific innovation. We are available for any questions or clarifications regarding our products.
Hope you enjoy using our products and professional articles that can help you maintain healthier, vital and more radiant skin.
Join our mailing list for the content click here to join us
Dr. Goldenhersh and the clinic staff